Blackfire Pickups - Immortal (white)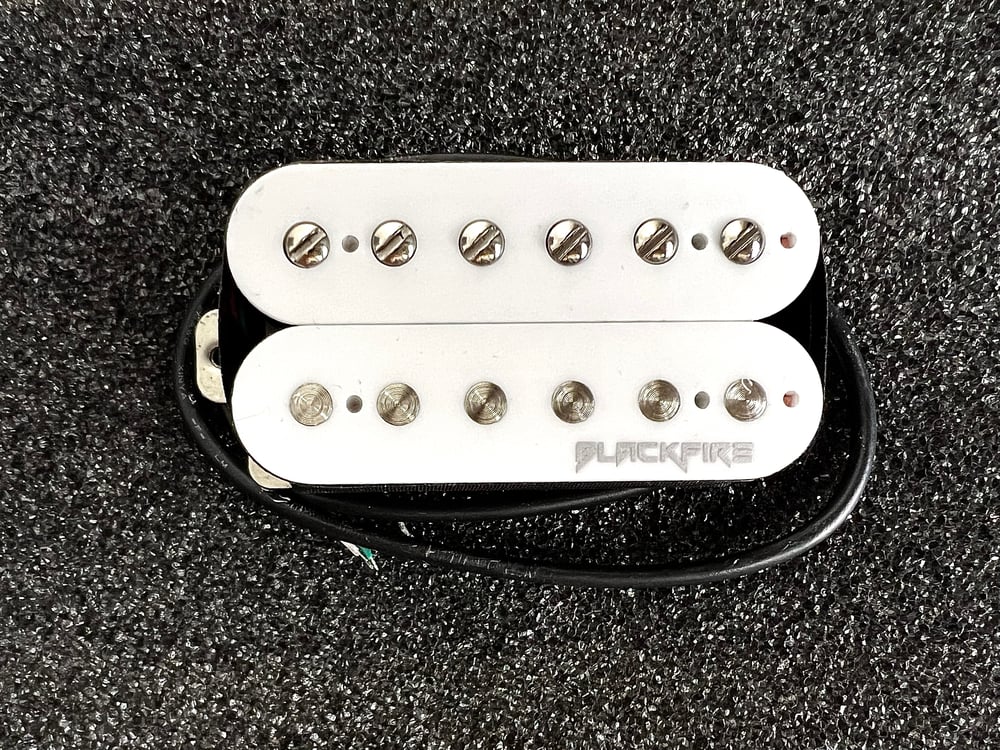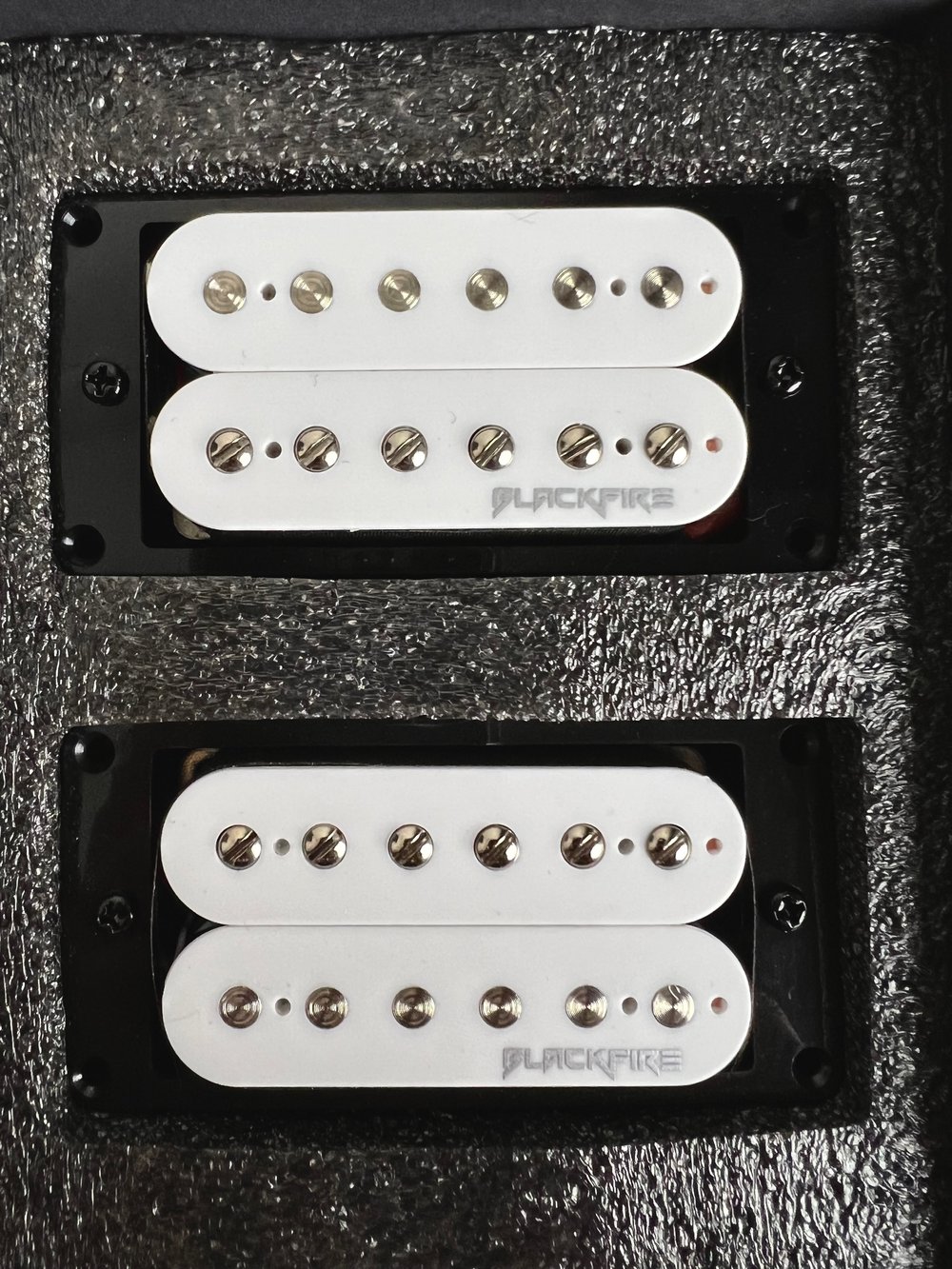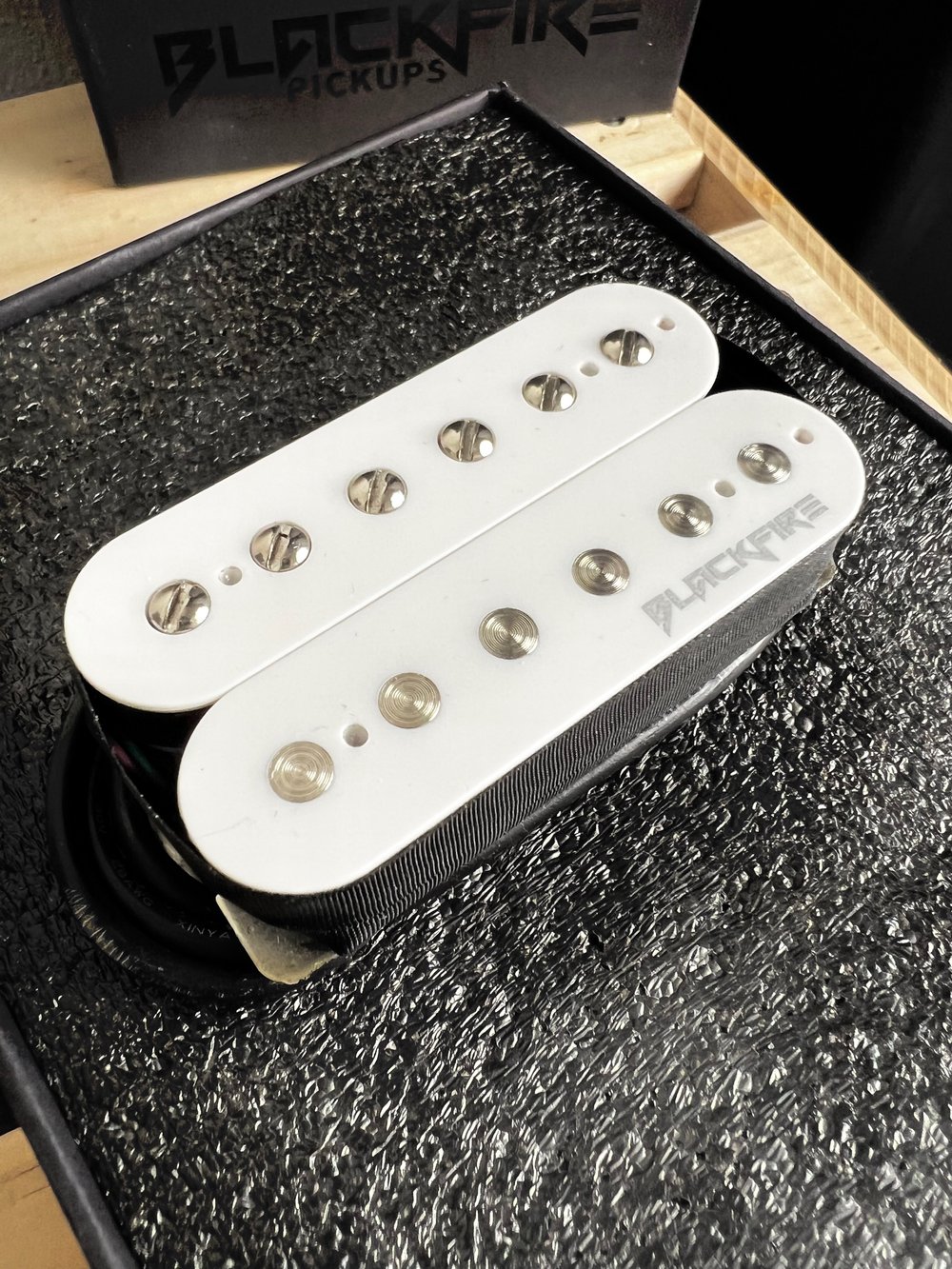 Now available in white colour. Available as full set or bridge only!
The Immortal is a high output passive humbucker pick up set designed by Gus & his team. Based on a ceramic magnet, this is a great pickup for Rock and Metal tones with powerful midrange boost that provides crunchy rhythm tones and screaming leads. The box comes SIGNED by Gus G!
​
FREE SHIPPING WORLDWIDE!
SPECIFICATION :
Position: Bridge
DC Resistance: 10.4 kΩ
Magnet: Large Ceramic
Position: Neck
DC Resistance: 8.44 kΩ
Magnet: Large Ceramic
Loaded Resonant Peak (kHz): 2.8 (Neck), 2.2 (Bridge)
Inductance (H): 5.03 (Neck), 7.5 (Bridge)
Refund / return policy: All placed orders are non refundable and non returnable unless there's a product defect